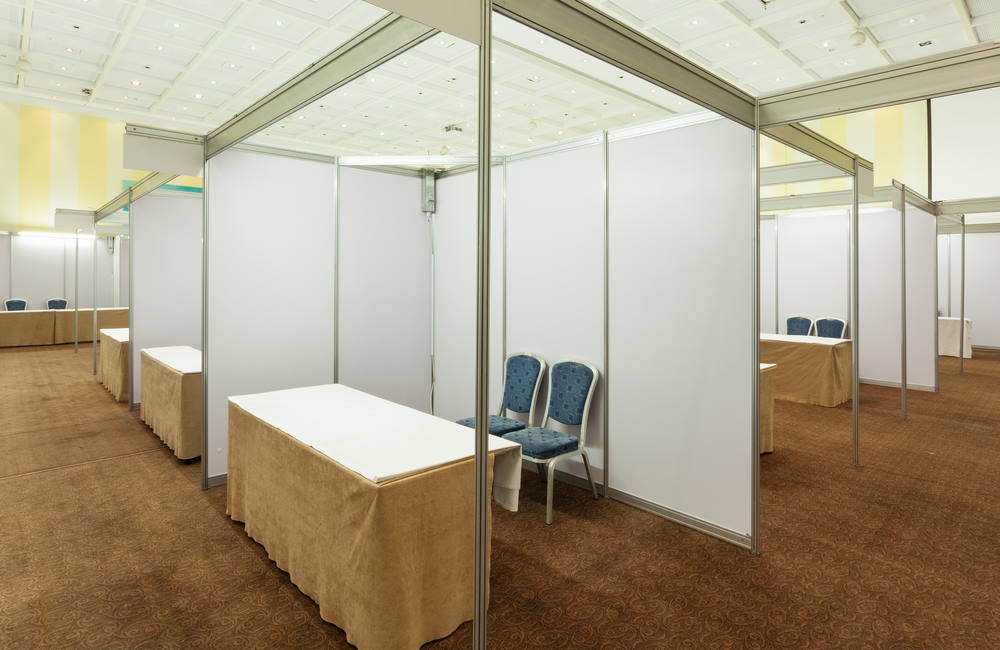 Creating a successful trade show booth requires knowledge of the target audience and plenty of planning. Unfortunately, many businesses get tripped up by common trade show booth mistakes, leading to creation of a trade show booth that is not working.
It's a frustrating experience. Companies spend many hours and plenty of money trying to create a booth that will attract foot traffic in a very competitive environment. Having a trade show booth that is not getting the job done is a bad return on a big investment.
The Common Trade Show Booth Mistakes
While every situation is different in some way, they also have some issues in common. If you're looking to track down the reason why your trade show booth is not working, these common trade show booth mistakes offer a good place to start.
Not Enough Planning
The best trade show booths require planning ahead. It's important to know the demographics of the people expected to attend. Is it mostly middle managers or CEOs? Are they focused on a specific niche or more broad based? Whoever they are, come up with booth ideas that will attract them and clearly promote something that meets their needs and solves their problems. Trade show booths usually require at least three to six months of planning. Think about these questions when planning a trade show booth.
What problems/challenges do attendees to this trade show have?
How can our both clearly and quickly show our products and services solve some of those problems?
How can we save people money (a universal concern in every industry)?
Using That Old Display Again
Over time, a trade show booth display starts to look like old news to people at the show, and probably no longer works in the way you originally intended. A smart step is to design a booth and entertainment that work for the current target demographic, not the one from five years ago. This is an area where partnering with professional planners can provide a big boost to your efforts.
Not Providing Engaging Activities
This is one of the chief issues when trade show booths stop attracting crowds. Because everyone can now do an internet search to find out about a company and its products, they no longer have to go to a booth. It's more important than ever to provide engaging activities or food – or both – that attract people to the display. Fortunately, many games are made especially for people at a trade show and can provide an icebreaker that leads to new contacts.
It's also important that no  matter what type of activity is chosen, it reflects the company brand in some way.
Trade Show Games and Expo Booth Fun
Not Using the Right Staff
Every business has people that will excel at running a trade show booth – bright, outgoing, knowledgeable, helpful and eager to do the job, Unfortunately, sometimes those are not the people who are actually in the booth! It's critical to take time during those months of planning to put together a booth team that will stand out from the competition.
Thinking Sales, Not Relationships
In addition to finding the right people and having a booth that becomes a trade show magnet, it's also important to have the right trade booth strategy. Not everyone who comes to the booth is going to end up a client. But it's important to treat each one like they could, because there's a good chance they will down the road if they leave the booth with a great impression of your products, services and team. Those manning the booth should think more in terms of developing a relationship with those who stop by, not making a sale.
Addressing these issues will eliminate some of the common trade show booth mistakes. They're worth considering so you can up your trade show booth game and get a better return on the time and money spent to make it something special.