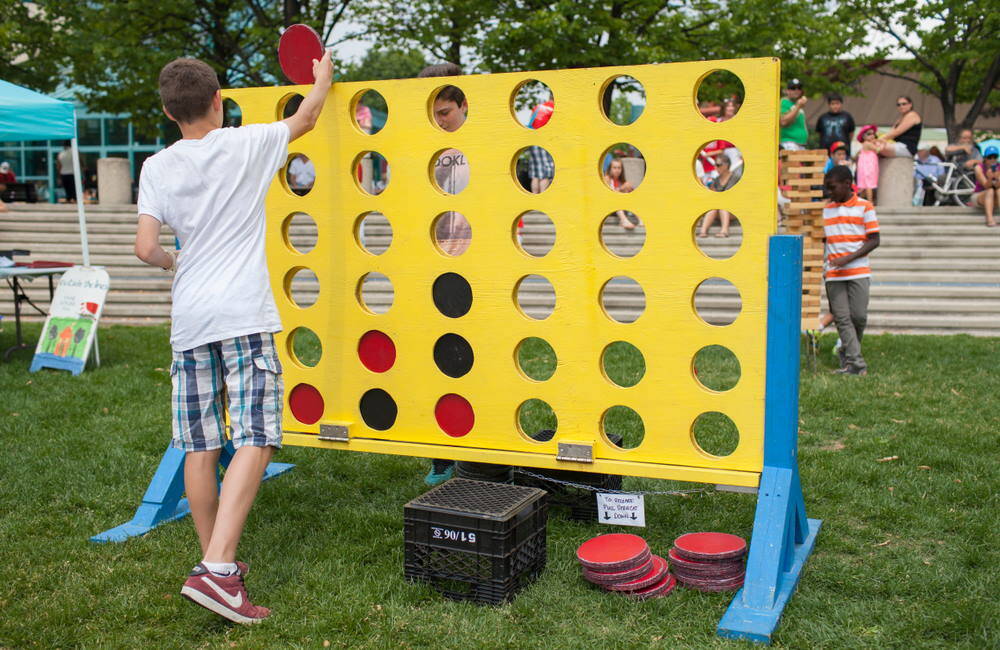 Every party planner wants to offer guests something to do that they've never done before. One of the best options are giant game rentals in Florida that give your guests a chance to play human-sized versions of their favorite games, including Jenga, chess, checkers and foosball.
Not every party has this kind of fun, which means your get-together will be highly memorable. The giant versions of popular games are something once reserved for the enjoyment of royalty and the rich. Now, everyone can enjoy them at their birthday party, neighborhood party, church event or fundraiser.
Indoor Games, Rides and Entertainment Ideas
Who Invented Giant Games?
Like many great ideas, having giant games seems like a no-brainer in retrospect. The concept started with chess, a game that has been around since the 5th or 6th century (and in earlier forms before that). Most scholars believe it developed in northwestern India before becoming a hit in the Western world.
However, it wasn't until the German manufacturing company Rolly started making giant chess sets using hollow, plastic pieces in the early 20th century that giant-size games became accessible to everyone. Before then, giant chess boards were used only by monarchs in the middle ages, and in many cases involved people playing the role as pieces.
Once giant chess boards became available, it became only a matter of time before game designers started making giant versions of other games. Which brings us to the present day, where you can find great giant games rentals in Florida that will give your guests something to talk about long after the party is over.
What Kind of Giant Games Can You Rent?
When it comes to giant game rentals in Florida, you've got a lot of great choices. The following are some of the most popular choices that can be found among the many different carnival game rentals.
Giant Jenga
Jenga has become a popular game in backyards and at bars across the country. It also makes for a great company party game people will love. The human-sized version of the popular game provides hours of entertainment, because no one knows just how high that tower is going to go!
Giant Chess and Giant Checkers
Once the toy only of the elite, now giant chess is available to everyone. You can rent a black and white board and pieces for both chess and checkers. Both games stimulate the mind, but it's even more fun if you have to walk on the board and move the giant pieces yourself.
3D Twister
This excellent version of the popular Twister game is a giant inflatable. Like the original game, it has colored dots where you place your feet and hands. Unlike the original game, it also has three walls with dots, multiplying the number of places you must move and the contorted shapes you have to get into.
Giant Jacks
Introduce your party guests to the classic game of Jacks, but with a giant-sized twist. Players bounce an inflatable ball and then try to pick up as many large-size jacks as possible before the ball bounces a second time. This one is nostalgic for older party guests and a lot of fun for people of all ages.
Soccer Pool
How about combining soccer balls with a giant, inflatable pool table? This game rental does just that. Players step into an inflatable pool table arena where the balls are now soccer balls, and you win by kicking them into the corner and side pockets.
Human Foosball
Foosball has been a popular game at parties and arcades for a long time, but it gets even better when you play a human-sized version. Players step into a giant, inflatable foosball arena and take up positions along horizontal bars. They then must kick the ball toward the opponent's goal while keeping their hands on the bar.
Giant Dominoes
Giant Dominoes actually are two games in one. The first is a chance to play the classic Dominoes game in a giant version. The second is that you can set up Giant Dominoes on their edge and create a long "Domino Effect" as each falling piece knocks down the next in line.
Giant game rentals in Florida give your party a unique attraction that people will remember long after it's over. If you want your upcoming event elevated to the next level, giant games are a step in the right direction.