Cotton Candy Glo Cones are exactly what they sound like. Taking the carnival and state fair favorite of cotton candy, the delicious sweet treat is wrapped around an LED light that gives the cotton candy a beautiful "glow."
It's finally made cotton candy look as good as it tastes.
Why did people invent the Cotton Candy Glo Cone? Like so many things that are actually fun, there was no reason outside of the fact that it could be done. Cotton candy machine rentals with Glo Cones are extremely popular. Not just at carnivals and fairs but also at corporate events, college parties, fundraisers and neighborhood parties.
How It Works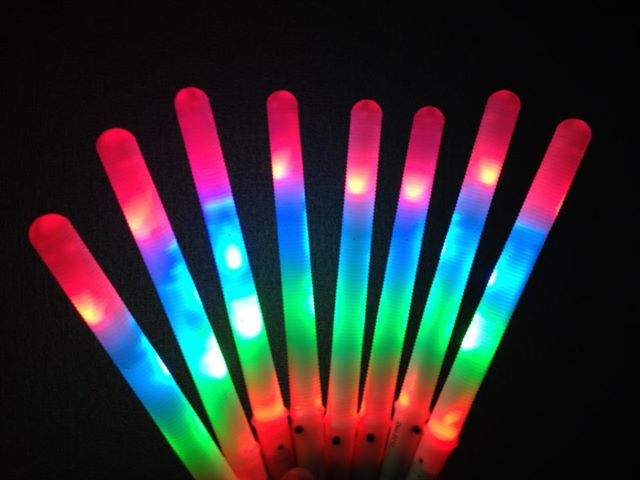 As noted above, the cotton candy is spun around a white plastic handle that is easy to grip. It also has a button. When pushed, the button lights up the handle and the cotton candy around it, giving it a beautiful glow.
Naturally, there is more than one color to choose from. In fact, some Cotton Candy Glo Cones have light patterns that blink on and off, lighting up the faces of whoever is lucky enough to be holding it.
The Cotton Candy Glo Cone is so popular it's been used at Disney parks and other vacation destinations around the world. They've even been used at music concerts and during outdoor festivals.
It's a colorful, festive addition to a party that will give people a memory that will last a lifetime. And that's not just for the kids. Adults will love them, too. Cotton candy, especially when lit up with pretty lights, is something that everyone can agree is a good thing!
Why Get Cotton Candy Glo Cones?
These glo cones are great for fundraisers, as they drive up concession sales. Once one kid sees another with a Cotton Candy Glo Cone, they are going to want one, too. They cones pretty much advertise themselves!
It's also popular because kids can "write words" or create shapes by moving the cones around in patterns in the air.
It also makes a great parting gift. No one remembers what they did with a regular stick from cotton candy. But with a Cotton Candy Glo Cone, party guests can continue to play with the plastic, lighted cone and take it home as a keepsake.
A Cotton Candy Glo Cone is perfect for any type of large party. For kids, it's something new that they will want to experience. For older party guests, it will bring back great cotton candy memories – but with a twist!