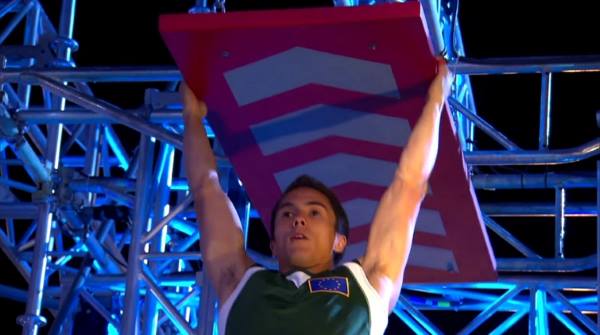 For some people, the best kind of get together does not involve simply standing around, eating food, sipping drinks and socializing. Some people want to actually do something. They want to challenge themselves.
Enter the increasing popular inflatable obstacle courses that allow people to not only have fun getting together, but also give them the chance to take on friends and neighbors in a series of fun and challenging contests.
In another words, they allow you to stage your very own version of "American Ninja Warrior" or "Wipeout."
So What Is American Ninja Warrior?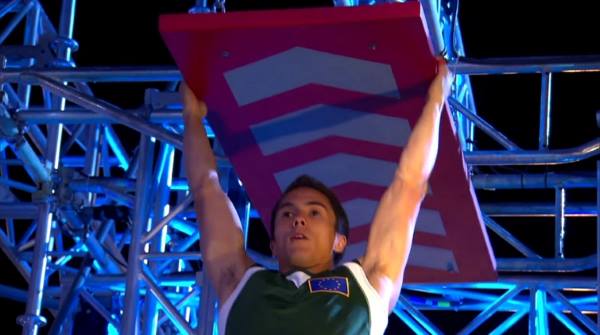 Just in case you don't have a television or never watch it, here's a quick version of the history of "American Ninja Warrior," which quickly became a smash hit after the show's debut in 2009.
Originally, the show was a spinoff of the Japanese program "Sasuke." Much like that show, "American Ninja Warrior" features competitors testing themselves against each other on a series of obstacle courses that become increasingly difficult the farther along you go. The best contestants won the right to travel to Japan and compete on the "Mount Midoriyama" course on the "Sasuke" show.
By the fourth season, the American show – now a hit – was sending finalists to a course in Las Vegas to compete for the grand prize. Through six seasons, no one has won the grand prize. The seventh season started in May 2015.
There are six regional contests. In 2015, they are being held in Houston, Venice, Calif., Kansas City, Orlando, Pittsburgh and San Pedro, Calif.
"Wipeout" Puts People Through World's Largest Obstacle Course
Much like "American Ninja Warrior," "Wipeout" pits contestants against each other on difficult obstacle courses. The show, which began in 2008, is filmed at an obstacle course in Santa Clarita, Calif.
Obstacles include the Play Pound, Dyno Dash and Big Ball Bonanza.
Creating Your Own Version of "American Ninja Warrior" or "Wipeout"
Responding to demand, inflatable rentals company – such as Fun Crew USA of Orlando – offer a growing number of obstacle courses that can turn your party into a giant, "American Ninja Warrior"-style competition. This theme works especially well for large parties.
The show itself features a large amount of courses that increase with difficulty as contestants advance into stages 2 and 3. They include courses like Double Salmon Ladder, Ultimate Cliffhanger, Floating Boards and the Flying Bar. They are difficult and, in some cases, seemingly impossible to complete.
You don't want to leave your party goers that frustrated, so most inflatable courses are somewhat less difficult. But many still present a memorable challenge.
Inflatable Obstacle Courses You Can Rent
Here are some examples of inflatable obstacle courses that you can use at your party, all of them available at Fun Crew USA as part of their extreme attraction and competitive interactive rentals.
The Big Baller. One of the newest attractions, this inflatable features four giant balls that party goers must leap across to travel from one end of the arena to the other. Of course, the trick is you never know which way you will bounce when you hit the ball – so you have to be ready.
Jacob's Ladder. This is a classic among competitive inflatable rentals – but that doesn't make it easy. Contestants must climb the Jacob's Ladder twisting ladder up an incline, working to maintain their balance at the risk of being thrown off (for a soft landing on an inflated mattress, of course). Easy to understand, hard to master.
Surf Simulator. You can literally wipeout on this ride, but it's all good (thanks to the soft landing). Skip the long hours of practice and waiting for the right wave and jump right into what it's like to surf the waves. Party goers stand on a simulator, experiencing the balance needed to surf like a pro.
Rock Wall Climb and Extreme Obstacle Course. If you want a challenge, how does 70 feet of both vertical and horizontal obstacles sound? This inflatable centers around an obstacle course that requires both speed and agility and that ends at a rock wall. The course is built in such a way that two people can race side-by-side – much more thrilling than simply racing the clock. Big and impressive enough to be the center of any party.
Multi Station Climbing Challenge. And then there's this bad boy. This premier level rock wall features three faces to climb, all of them challenging. This one can even be challenging to those used to climbing rock walls and will certainly prove fun and challenging for those with less experience. Some companies – such as Fun Crew USA – will install lights on the rock wall if the party is being held in the evening, including rocks that will glow different colors. This tower signals you are holding a seriously fun party.
Mobile Stunt Jump. OK, so this isn't so much for competition, but it definitely falls into the "extreme" category. Plus, it's just cool. Party goers climb to a 20-foot platform and then free fall to a large, inflated landing bag. The landing zone is actually designed to handle falls from even greater heights, so it's perfectly safe, even for less-than-perfect landings.
These are just some of the extreme rentals that can make your party into a smaller version of competitive shows like "American Ninja Warrior" and "Wipeout." Even better, you actually get to participate, not just watch. It's sure to be a hit at parties where standing around is not going to be enough. Get active and have fun!