Both businesses and individuals can rent amusement rides in Orlando. They have many options that depend on the size of the party and the guest list, but some of the best include climbing walls, a magic teacup ride, thrill rides that make you feel like an astronaut and a 36-foot gator slide that is unlike any slide you have ever seen.
Much in the way you can rent a carnival, you can also rent individual amusement rides that make your party one that party guests will never forget. Most of these rides also work exceptionally well for corporate parties, bringing coworkers together to get to know each other outside of the work setting.
Here's a closer look at what you can get when you rent amusement rides. Rather than bringing everyone to an amusement park, you can bring the amusement park to them.
Leap of Faith Challenge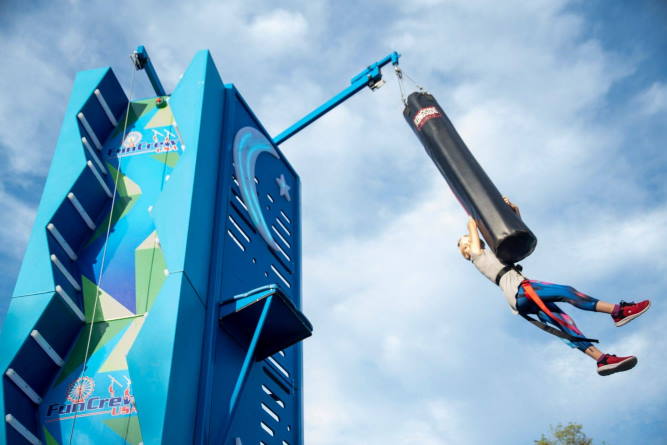 This has become a mainstay carnival ride rental for corporate fundraisers, company parties and festivals. Even with the many climbing wall options out there, this one stands out. The Leap of Faith Challenge offers different climbing challenges depending on the side you choose. The 24-foot, sturdy tower can handle more than one climber at the time. It also comes in an eye-catching aqua and blue and can light up at night with beautiful LED lights.
Magical Teacups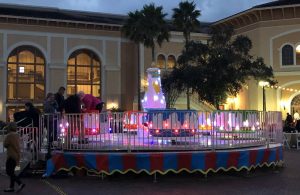 The Magical Teacups is a beautiful, fun ride that will especially entertain the kids at your party. The ride turns a circle as the teacups spin. Each teacup is controlled by the riders, who turn a wheel to control how fast or slow they spin. It's also gorgeous to look at, especially at night, when colorful LED lights twinkle on the teacups and the giant tea pitcher at the center of the ride.
4-Spin Gyrosphere
This thrill ride lets you experience weightlessness, just like astronauts in space. The 4-Spin Gyrosphere lets four people ride at once, increasing the fun and making it the perfect way to add a memorable ride to the company party. This is one of those rides that draws a crowd, and taking a "spin" can become THE thing to do at the party.
Odin's Fury
As the name implies, this is another thrill ride that will become a "destination ride" at your party – everyone is going to want to try it at least once. Named after the King of the Gods in Norse mythology, Odin's Fury is a Viking ship that rocks back and forth in ever-creasing arcs. It's exactly like the rides you've seen at amusement parks, including the beautiful LED lights that make Odin's Fury especially impressive at night.
The 36-Foot Gator Slide
The name is an accurate description of this amazing ride. It's a 36-foot long slide, all of it underneath a massive Gator statue. Riders enter the slide at the tail and come out at the head  of a digitally printed, massive gator that looks scarily realistic! This slide is unlike any other, and it's perfect for those who want to rent a carnival ride in Orlando that screams "Florida." Not to mention that it gives you a great party pic background.
These represent just some of the best ideas if you want to rent amusement rides in Orlando for your next party. They will give everyone something to look forward to before it starts and talk about when it's over.