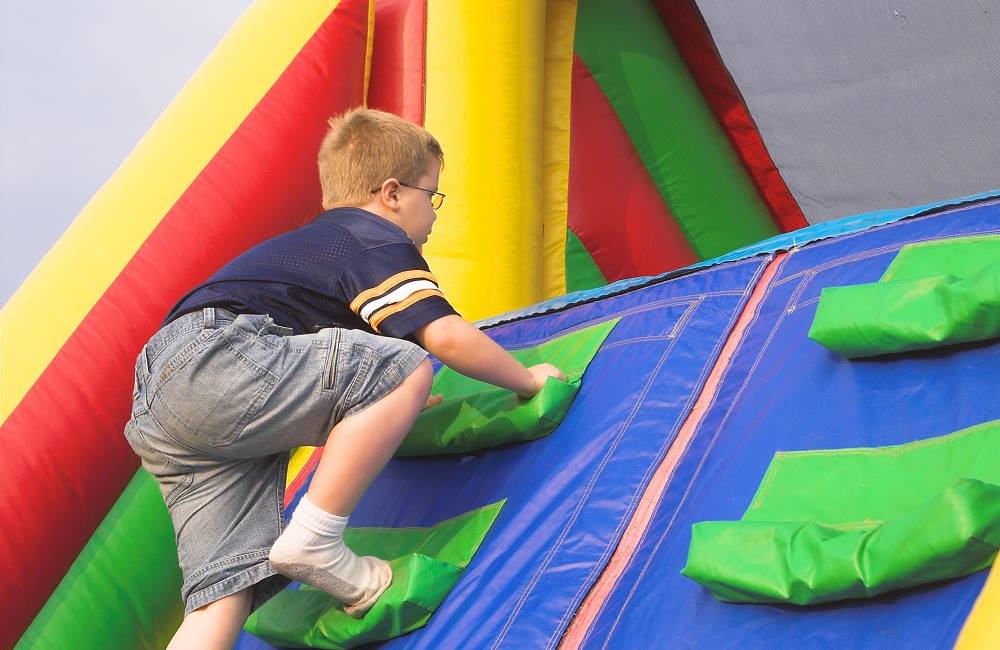 These days, kids want something more when they come to a party. Gone are the days of standing around and sipping punch, maybe doing a little dancing.
The same can be said for adults, too.
Other than usual office Christmas Party, most adults like to break the ice by actually having something to do. And one of the most fun is something competitive.
If you've ever been to a kid's birthday party, you've seen the gang flock to the obstacle courses and run it again and again. That's because whether you just want to see how fast you can do it or are racing someone else, obstacle courses provide an entertaining challenge.
This might especially be true for office parties, which usually have a ton of people. Giving them a chance to get active can lead to a much more memorable party.
Best Choices for Obstacle Courses
So consider the following, all offered by Fun Crew USA. The Orlando-based company specializes in big parties – whether its school functions, corporate parties or big neighborhood parties – and have the selection to prove it.
Tropical Obstacle Course
This is actually three obstacle courses rolled into one.  The three sections also can be moved around to create the obstacle course that you want. This one features climbing, sliding, tunnels and more than 120-feet of course when the three pieces are lined up together.
Vertical Rush Obstacle Course
If it's a company party and you want to encourage team-building, this one does the trick. Party guests have to navigate obstacles as high as 25 feet in the air. This one also can be combined with other courses to make longer challenges.
Rock Climb Slide and Extreme Obstacle Course
This one is for those who really want to take the party to a different level – literally, as this course towers 18 feet high. Party guests have to climb an inflatable rock wall and negotiate many other obstacles on this course, which is perfect for bigger parties. It also comes with mesh sides so those who aren't competing can watch the others race.
Ultimate Obstacle Challenge
Another great choice for those who want to give their party guests a true challenge. At 110 feet long, this course gives guests a series of challenges, from crawling through tunnels to climbing a rock wall and getting around pop-ups. Another great choice for a big party.
Party guests have to navigate obstacles as high as 25 feet in the air. This one also can be combined with other courses to make longer challenges.
Half Rush Express
This one answers the question for those with a tight amount of space and no idea how to they can fit in an obstacle course. This course packs a ton of obstacles into 64 feet, including crawling through tunnels, taking on slides and avoiding pop-ups. A good choice if space is limited.
These represent just some of the best choices for obstacle courses available at Fun Crew USA. Make sure to look through the options and find the obstacle course that bests suits your party.