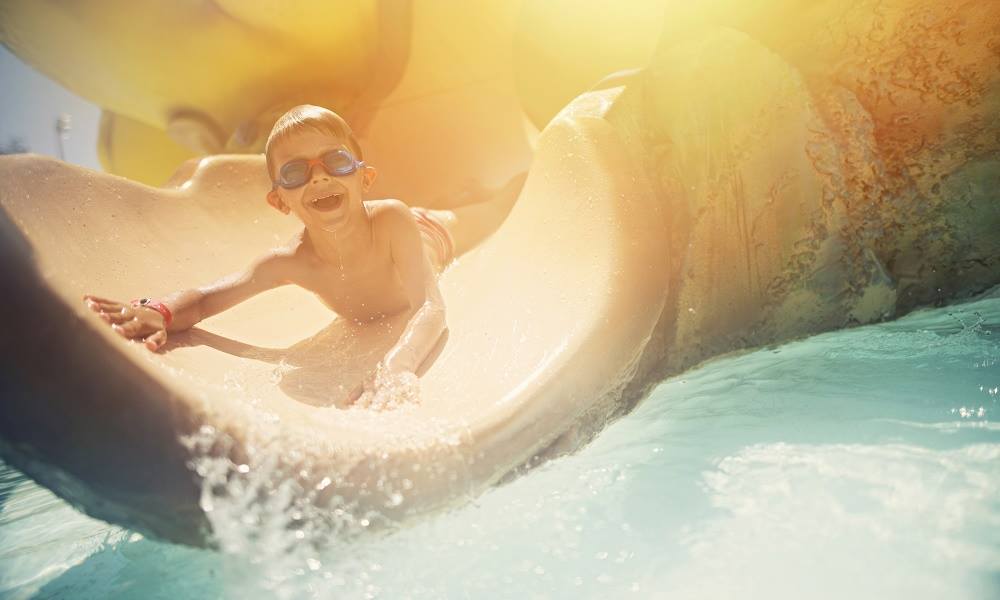 The rest of the country might still live in deep freeze in March, but the early spring is when Florida truly shines.
Warm, but not hot, Florida attracts spring breakers, baseball fans for spring training and snowbirds basking in the sun for another few weeks before heading back north.
Of course, for Floridians, it's time to start thinking about breaking out the water slides.
Throwing a spring party in Florida is not like doing it anywhere else. Thanks to the Sunshine State's excellent weather, you can move right into a party suited for warm weather when March arrives. And with party rental companies such as Fun Crew USA, you can choose between many different entertaining options.
Water Slides for a Spring Party in Florida
So, in addition to tropical drink stands for the adults and bounce houses for the kids, considering some of the following potential rentals, all available through Fun Crew USA. Your guests will thank you.
Coconut Falls Water Slide
Towering 27 feet in the air, this water slide provides a tropical feel with a palm tree and large pool of water. You start by climbing to the top, then sliding down a huge drop, then a corkscrew twist, then into a splash pool. This is perfect for backyard parties, neighborhood get-togethers or school events.
Big Blue Whale Water Slide
One of the newest additions to the Fun Crew USA lineup, this slide is one of the biggest you can rent. Standing 36 feet high, the Big Blue Whale features dual-lane slides and a Twist Pool that can be detached. Party guests can race each other to the finish line down a slide that is more than 60 feet long. The Twist Pool has a high bank that allows sliders to race around it at top speeds, or you can choose to have a straight shot into the Run N' Splash pool. Either way, this is a slide that party guests will never forget.
Pipeline Water Slide
This is among the longest water slides ever offered by Fun Crew USA. At 85 feet long and 32 feet high, it's also one of the biggest. Sliders scream down a high vertical drop and enter the pipeline, which ends in a refreshing splash pool.
Green Monster Water Slide
This mammoth slide is not satisfied with sliders just going down a huge vertical drop – although that's the first thing that happens to you when you begin the slide 30 feet in the air. However, after you reach the bottom your speed carries you over another rise, and then slings you into a high-banked curve before you reach the finish line. It also has double sliding lanes so you can race to the bottom.
Typhoon Water Slide
This one also basically puts a water amusement park feature into your backyard, neighborhood or school party. Sliders travel over 85 feet. It starts with an immediate 360-degree turn, followed by a tunnel, then a 90-degree turn, then another tunnel, and then a long splash lane. It's something that will have guests talking about your party for years to come.
That represents just a taste of the water slides you can have for your party. Sure, in most places that's unthinkable. But you live in Florida. Take advantage!