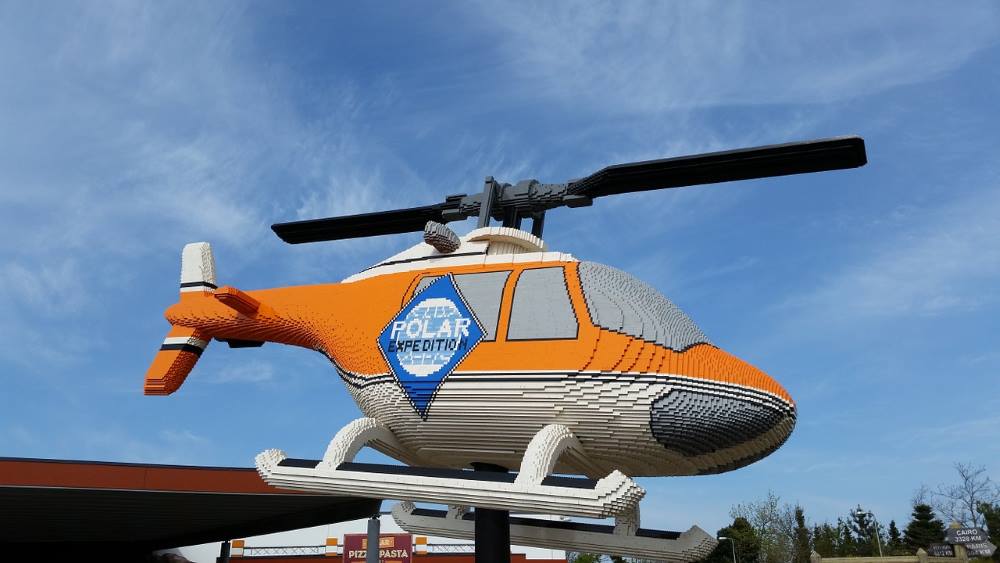 Even in a state known for its world-class amusement parts, Legoland Florida Resort in Winter Haven has had an exceptional amount of success.
The popularity has been so great that the amusement park continues to expand. It now has plans to add an 83-unit, beach-themed duplex. It already added a hotel in 2015.
"Accommodations and the hotel, specifically, is absolutely the key," Adrian Jones, Legoland Florida's general manager, told the Orlando Sentinel. "It's the unwritten piece of marketing. That says if you've got a hotel, you can stay there overnight so there must be more to see and do around it."
The new duplex will look like it was constructed – you guessed it – out of Legos.
Success Leads to Expansion
Locating a new amusement park in Winter Haven, which is about an hour outside Orlando, was greeted with some pessimism when the park opened in 2011. Cypress Gardens, which had been in the spot since 1936, struggled financially and eventually closed.
But rather than fail, Legoland has gone a long way to putting Winter Haven back on the map as a tourist destination.
Legoland Florida, aimed at children who are between the ages two and 12, is the second biggest park in the Legoland chain. This is behind only Legoland Windsor in England. The park covers 150 acres and has more than 45 rides as well as restaurants, shows and shops. Legoland owners, Merlin Entertainments Group in the United Kingdom, also retained the botanical gardens that were in Cypress Gardens. They also saved the water park (which has been remodeled).
Legoland: A Powerful Brand
The park also has added more rides and attractions, almost since the day it opened. Those include the Lost Kingdom Adventure ride, a renovated Imagination Zone and a new rollercoaster – Mia's Riding Adventure – in Heartlake City, a new area of the park. And next year the park will open World of Ninjago.
"I think going in, we in the industry questioned the location and would people go," Donald Speigel, president of International Theme Park Services, told the Sentinel. "In the short five years that they've been open, I think they've made some dramatic inroads to the theme-park industry, particularly in that area, that location."
Or, as Jones told the Sentinel, "Lego is a powerful brand — so we always stood a fighting chance of being successful."
As Florida Legoland Resort continues to expand, there are also plans to expand to a third park in the United States. In addition to Winter Haven, there is already a park San Diego County, California.  A third location in Goshen, N.Y., about 70 miles outside New York City, is now in the development stages. That park will feature an aquarium and a hotel.
There are four other Legoland parks outside the United States in addition to the one in Windsor. Those are located in Denmark, Germany, China and Malaysia. Others are planned within the next year in Dubai, Japan and Korea.