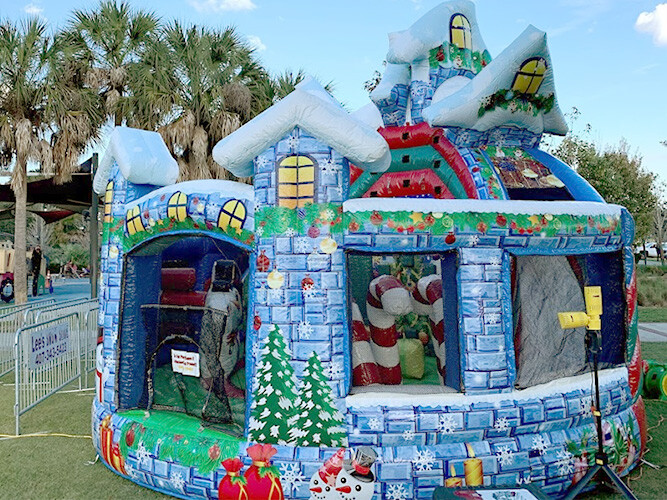 Winter Wonderland Playground
Dimensions: 21'L x 18'W x 17'H
Power Requirements: (1) 20 amp  110 Volt Circuit
Why have a regular playground for your next winter festival, fundraiser or company party when you can have a Winter Wonderland Playground? This playground is guaranteed to keep the kids at your next big party entertained for hours – and maybe some of the teens and young adults, too.
This inflatable playground is beautifully designed for a Christmas, holiday or winter party. A snowman greets everyone as they enter the playground, which is painted to look like an igloo. There's a snow-covered roof with inviting, yellow light coming from the windows. Inside, there's a circular track that is a climbing ramp on one side and a slide that ends in a candy cane forest on the other.
There's also a circular play area at the center filled with inflatable Christmas gifts – not for opening, but for bouncing on! This one is perfect for the younger guests at your next party. And if they're happy, everyone's happy!
Reserve This Rental Today!