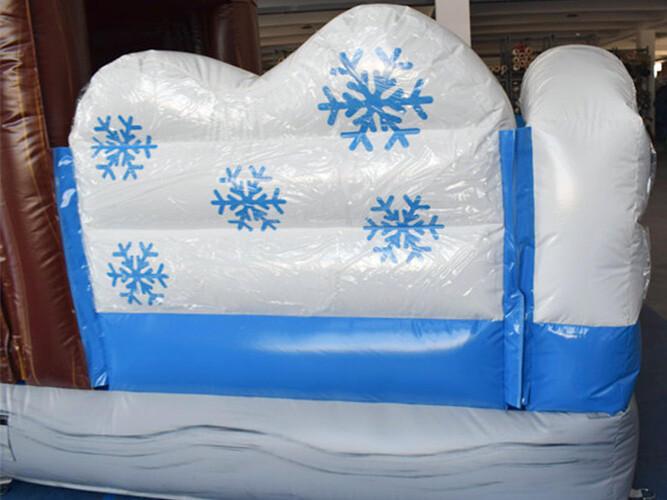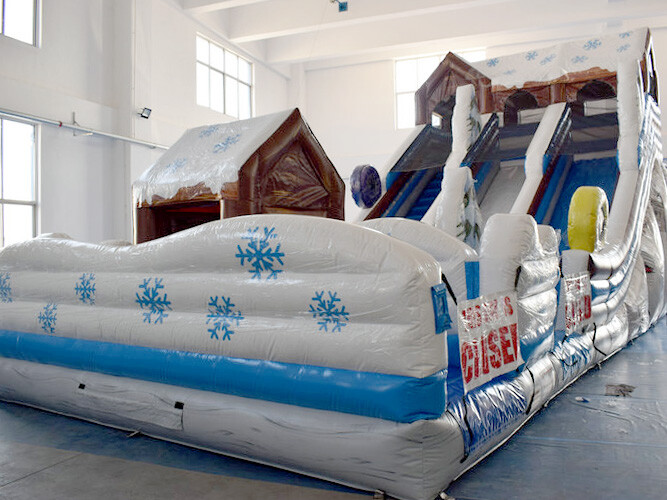 Alpine Tubing Double Lane Slide
Dimensions: 46' x 24' x 24'
Power Requirements: (2) 20 amp 110 v circuits
If you want to give the guests at your next Christmas or winter party a thrill, this is the attraction for you. The Alpine Tubing Double Lane Slide is a mammoth inflatable that allows riders to slide 45 feet down a steep incline. Just having this slide automatically makes it a focal point at your next corporate party, fundraiser or major event.
Everyone will want to try it out. First, it's beautiful to look at, painted to look like an alpine ski track, covered with snow. At the top is an inflatable ski lodge, with another cabin at the bottom. Just looking at this one is fun, but riding it is even better. Riders fly down the long slide from the 24-foot peak. They can make the journey in a sitting position or in a special snow tube. Either way, they are going to want to do it again.
This one is perfect as a main attraction at your next event. Customers from across Florida and the Southeast come to Fun Crew USA for the best inflatable entertainment. For a Christmas or winter event, it's hard to come up with a better choice than the Alpine Tubing Double Lane Slide.
Reserve This Rental Today!