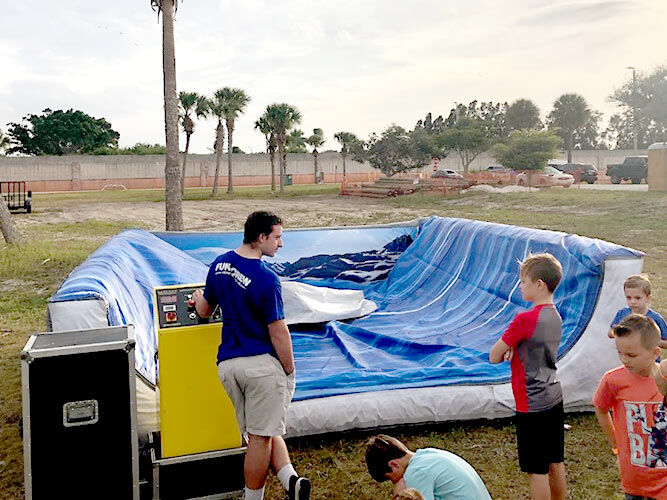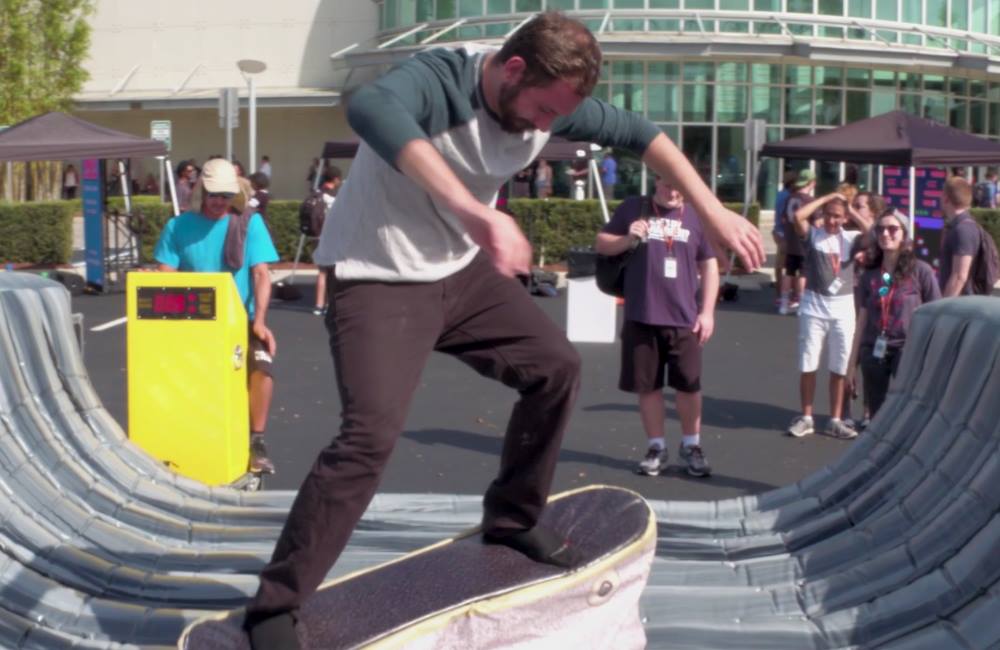 Skateboard Simulator Rental Overview
Let Fun Crew's Skateboard Simulator be the next star of your event. This wildly popular inflatable mechanical ride isn't just for teens.  The Skateboard Simulator is Xtreme fun for everyone. From parties to team building events, festivals and corporate gatherings, people of all ages will be excited to try to ride longer than their friends and family. And you won't have to worry about skating injuries if you fall on this safe inflatable with added padded safety cover for extra protection.
The thrilling half pipe and low profile excites riders with pitch, roll and side to side action. The design gives friends and family a great view for photos and video. Guests can record the fun and #tag your event on Instagram. The Skateboard Simulator can also switch to a Surf Simulator or Snowboard Simulator if desired.
The eye-catching graffiti art style draws riders in while the 3 pre-set automatic programs and an LED joystick keeps the action moving and surprising at every turn. Fun Crew serves the greater Orlando area and beyond with this and other exciting event rentals. Choose from one of our already popular rides or contact us to find out more about custom rides that are sure to help you stand out in the crowd.
Reserve This Rental Today!