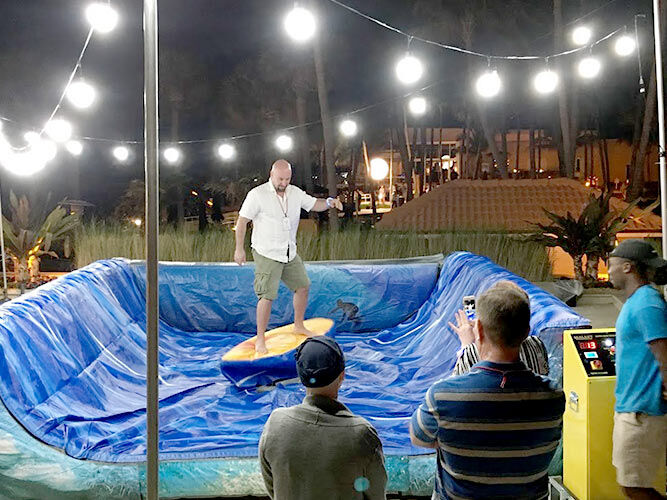 Surf Simulator Rental Overview
Dimensions: 14' x 20'
Power Requirements: (2) 20Amp 110 Volt Circuit
The surf simulator is a great way to experience the fun of surfing without having to take surfing lessons. Hang on and enjoy the ride as you virtually ride the wave of your dreams. This surfboard simulator tests your balance and skills without ever having to get wet. This Surfer can be set to a slow and easy mode for beginners, with increasing skill levels and speeds for advanced surfers. The inflatable landing pad makes a wipeout totally righteous! You will move you up and down, back and forth and side to side, creating a truly memorable experience.
Have you ever wanted to try surfing but were afraid of sharks or wiping out in the rip current? Now with this surf simulator, you can have all the fun of surfing without the sharks! This is a totally tubular rental for any beach themed party, in fact it is a top seller for our coastal customers. Surf's Up Dude!!!
Reserve This Rental Today!