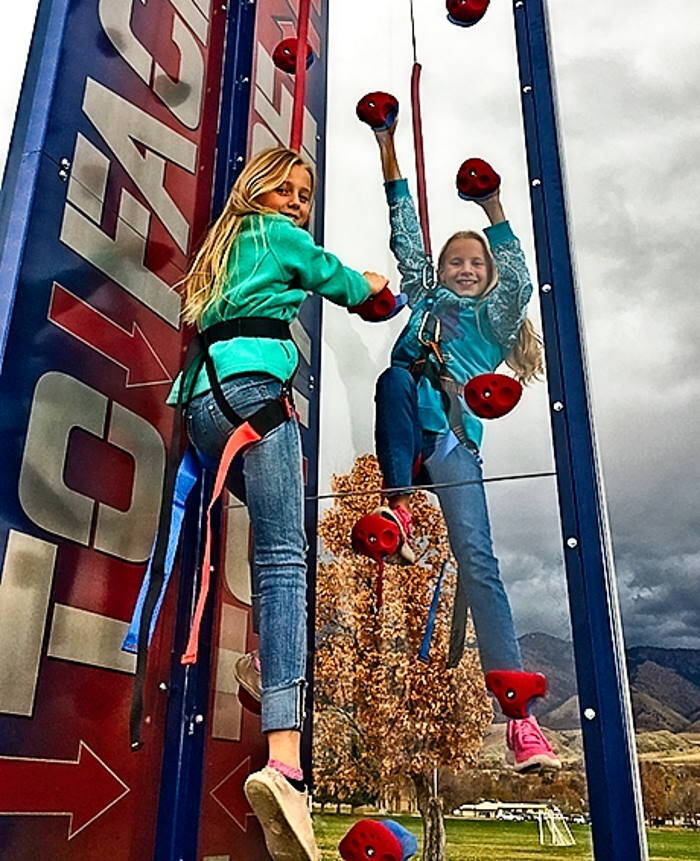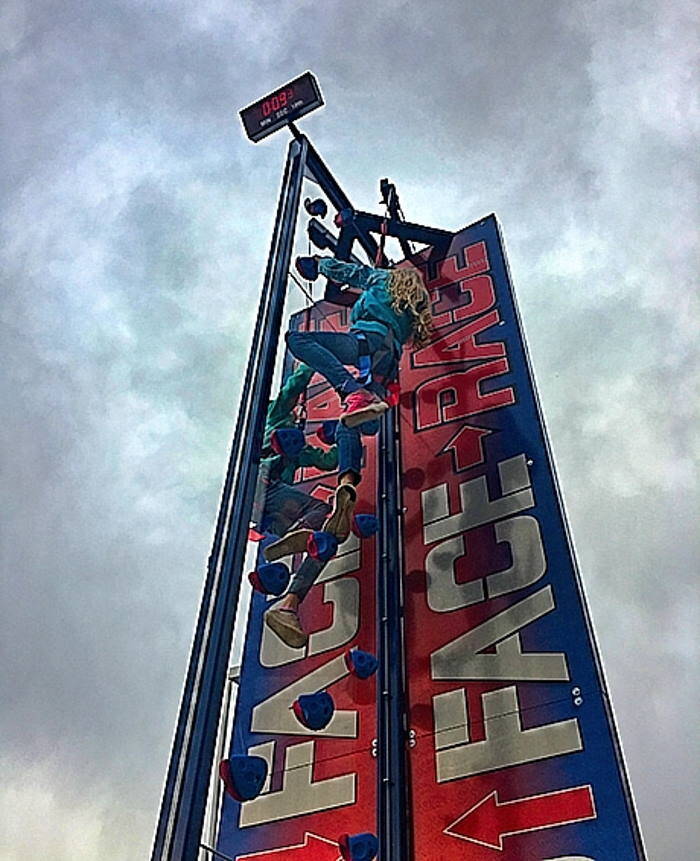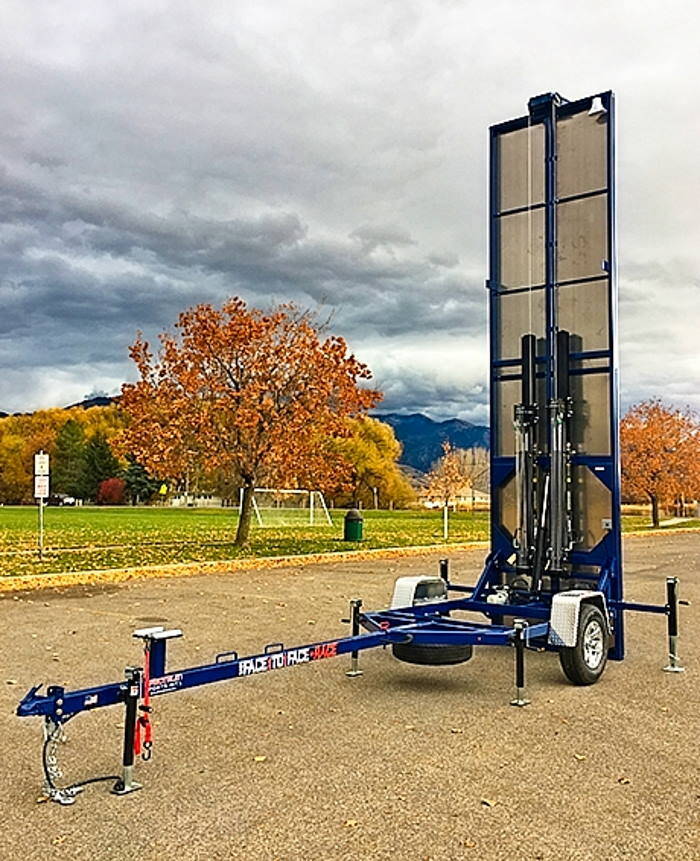 Face-to-Face Climbing Race
Dimensions: 22' Tall
Power Requirements: (1) 20-amp 120 v circuit (But not required)
Give the term "face off" a new meaning by renting the Face-to-Face Climbing Race for your next big event. This uniquely designed speed climbing wall allows two competitors to scale a 22-foot-tall transparent wall with their opponent climbing up the other side, in full view of each other. It's a surefire way to please party guests who have a bit of a competitive streak.
Climbing the Acrylite wall requires using handholds and footholds along the sheer surface. Climbers wear special gear, so everyone remains safe during the portable rock-climbing wall experience. On the word "go," the race is on! Climbers race up the wall but must focus on their own climbing and not get too distracted by their opponent on the other side of the ¾ inch wall. An LED timer displays the winning time, and a light strip at the top indicates the winner.
The Face-to-Face Climbing Race gives party guests a taste of speed climbing, one of the newest Olympic sports. It's great for almost any type of big event across Florida and the Southeast, including college festivals, corporate parties, large fundraisers, and tradeshows. The portable climbing wall is easy to set up and takedown. Give people at your next event a type of rock-climbing rental they've never seen before!
Reserve This Rental Today!