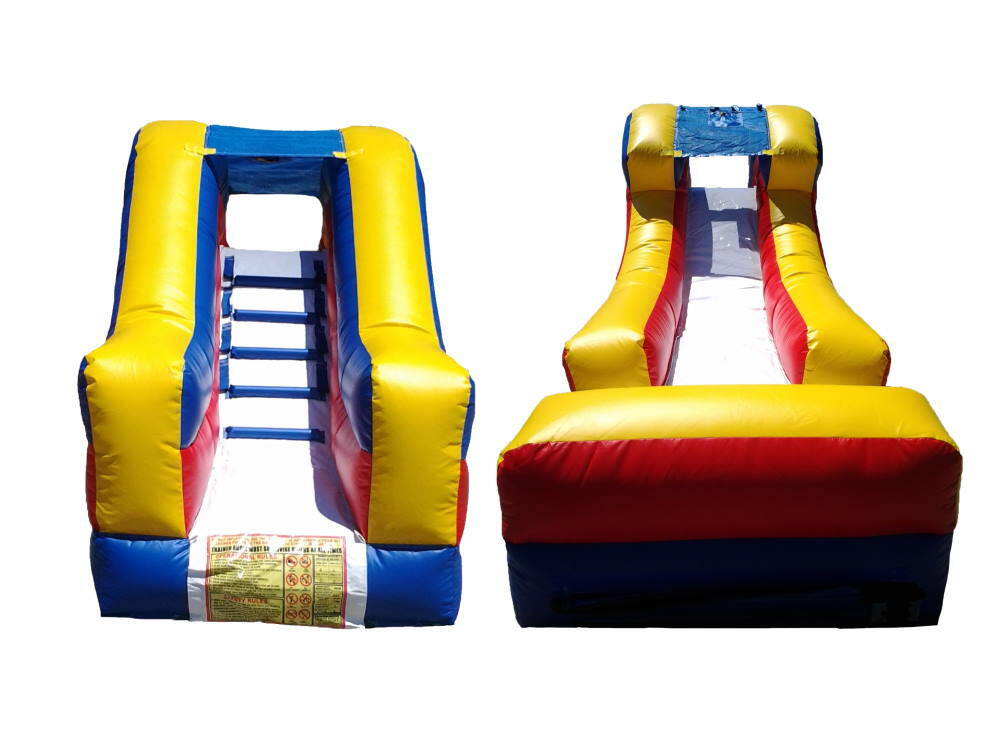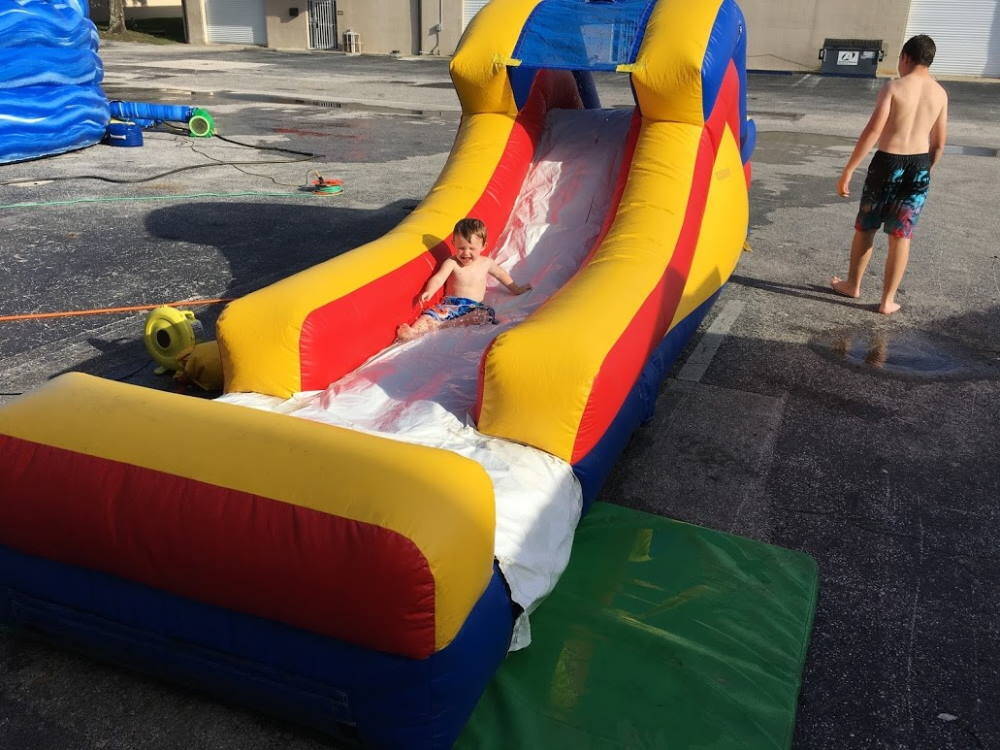 Toddler Water Slide
Dimensions: 5'W x 20'L x 5'H
Power Requirements: (1) 20Amp 110 Volt Circuit
Why should only the grownups get to have all the fun? The Toddler Slide offers the chance for even the smallest guests at your party to enjoy a thrill ride. Not only is it going to make the toddlers happy, but it will make everyone who sees them use it say, "Aww. Isn't that cute."
Standing only five feet high, the colorful Toddler Slide gives parents the chance to let their little ones enjoy a short, safe trip down a slide. Of course, to the kids it will feel like they just slide down the side of the mountain! But the drop is only a few feet and the slide is inflatable with soft, cushioned padding on either side.
Every big event needs to have an area where kids can have fun. The Toddler Slide works perfectly in that area, giving the kids a lot of joy and parents a big break! It's a great addition to a birthday party or a special event in Orlando, around Florida or anywhere in the Southeast.
Reserve This Rental Today!