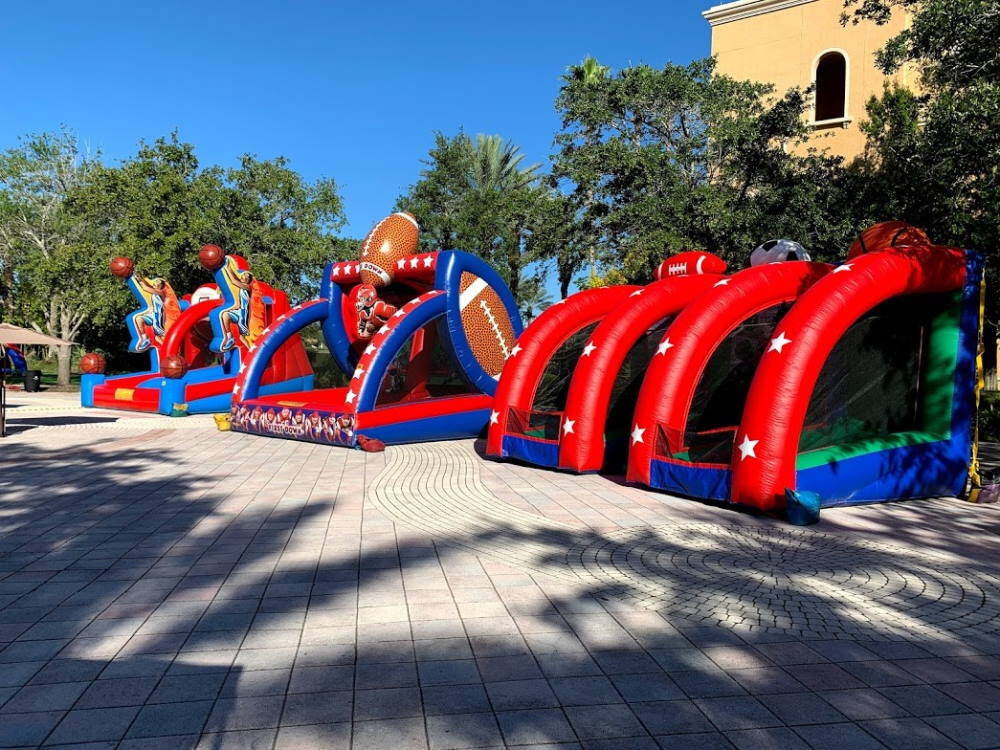 Three Play Sports
Dimensions: 17′ H x 32′ L x 17'W
Power Requirements: (1) 20 Amp 110 Volt Circuit
Step right up and test your skills! This fast-paced competitive Three Play Sports inflatable game will have participants offering up their best shots. This interactive 3 challenge sports game is unlike any other. Each player can engage in a crossover shooting action as they try to make baskets, throw that winning touchdown, or kick the winning soccer goal. Watch as the ball returns from each shot and makes it back to your lane!
This sports themed inflatable game rental features a full basketball court, football and soccer field imaging. It also offers three-dimensional players and the crowd cheering you on! The 3 Play Sports  party game is a great way to promote exercise, healthy competition and sportsmanship. It is also a fun addition to any birthday party or event for guests of any age.
A must have for all school carnivals, college events or team building activities! Can you handle the challenge? Only one way to find out. This is a highly popular rental. So don't delay, reserve your fun today. Be sure to ask how creating a combo can help you save money!
Reserve This Rental Today!