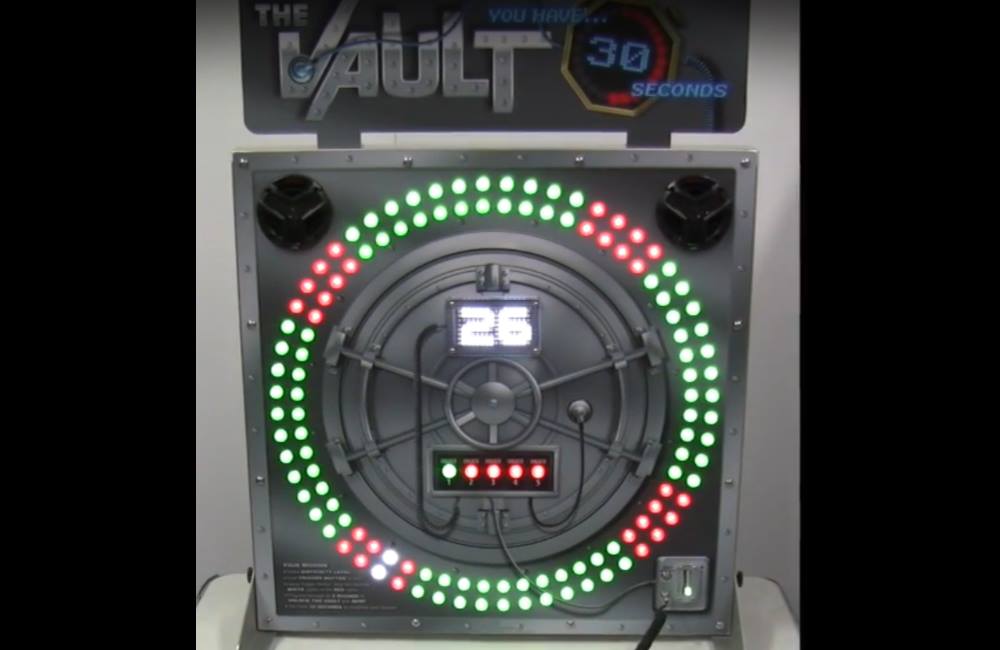 The Vault Electronic Game Rental Overview
Power Requirements: (1) 20Amp 110 Volt Circuit
Dimensions: 2' x 4'
Can your guests crack the code? If they can't you can guarantee they will be coming back to try again and again. And the excitement of Florida event guests who crack the code will attract everyone's attention. This is the perfect electronic game to create chatter around your trade show event as visitors try to outdo each other.
The Vault has multiple difficulty settings so it's perfect for party guests of all ages who will all be excited about the idea of a secret code. Guests will try to unlock the vault by cracking the secret code. But wait…there's only 30 seconds to win! Players use a hand-held trigger to try to stop the orbiting light in a red locked zone. When they move through all 5 digits of the code, they win! The green and red lights will show everyone watching if they're on their way to cracking the code in only 30 seconds. This electronic party game is great for all kind of Florida events like church carnivals, Summer block parties, birthday parties and more.
Trade Show Games and Expo Booth Fun
Upgrade your convention center games with The Vault Electronic Game Rental & reserve your fun now!
Reserve This Rental Today!