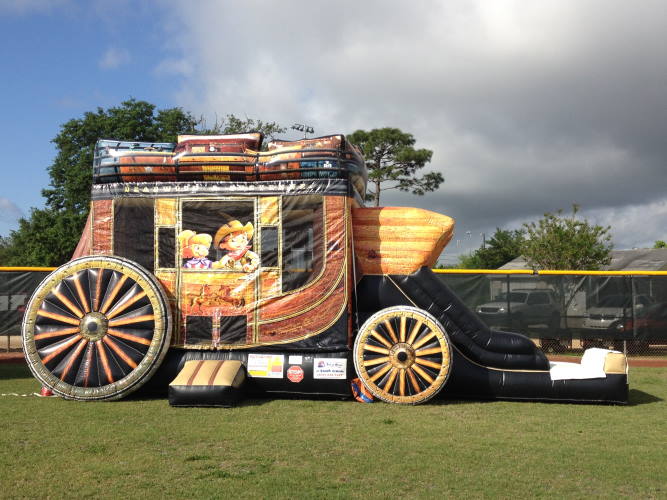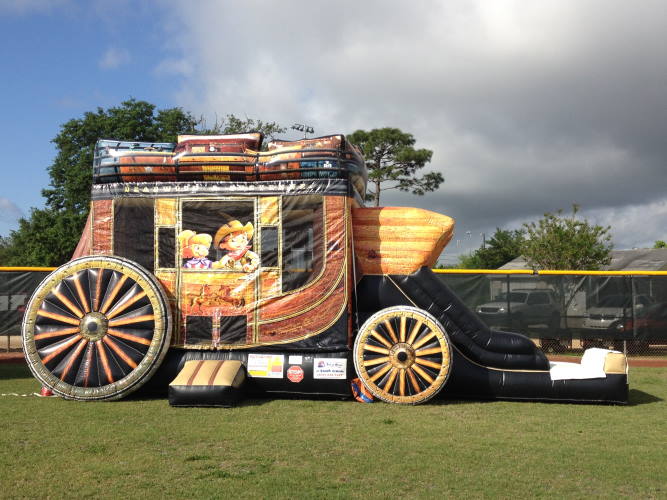 Stage Coach Combo Rental Overview
Dimensions: 16′ H x 31′ L x 14'W
Are you ready to take a step back into the wild wild west? This is a genuine replica of an old fashioned 1800's stagecoach wagon. Kids and adults of all ages will be able to "ride" this coach and jump around in its massive play area. Do you want to see what's inside? Climb the ladder up to the driver seat and then slide down as fast as you can.
With this detailed printing of vinyl, you can turn any western themed party into the talk of the town. Maybe you need a place to do some old fashioned portraits? Go ahead and set up some hay bales and for a friendly photo spot for the whole family. The fun never stops with this bounce house combo.
Reserve This Rental Today!