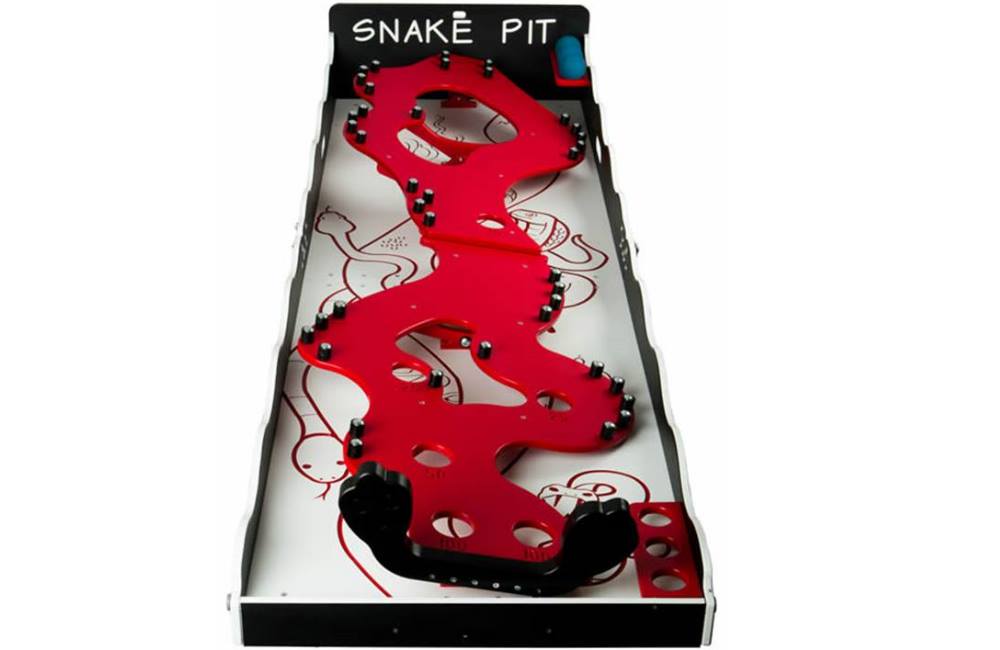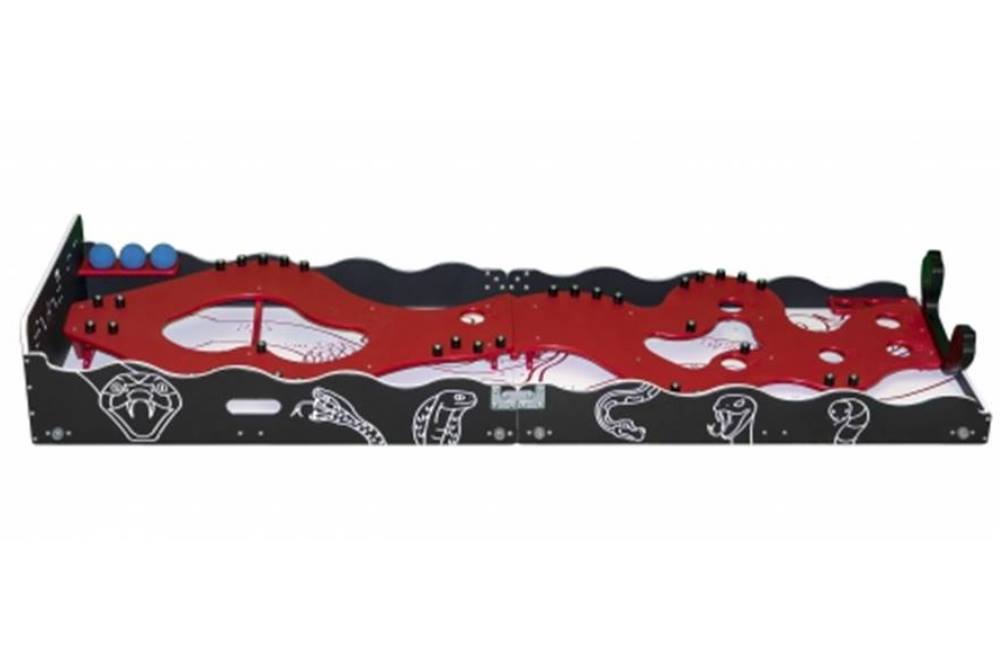 Snake Pit Game Rental Overview
Fun Crew USA is your top source for party rentals in Central Florida and beyond. Let us help you make your next event a sure hit with exciting carnival games like the Snake Pit Game Rental. Perfect for parties, community events, family themed carnivals, school festivals and more, the Snake Pit Game is easy to set up, but it isn't as easy to win!
Guests will keep coming back for more when they are determined to test their skills and win this game of precision and balance. Move the track as the ball slithers down toward the bottom, but don't let it fall off into the snake pit before it reaches the end and lands in the last space! Who will get the highest score? Competition will be tough, that's why this is a great game for older children and adults who have the patience to be the champion.
This carnival game rental comes with three blue balls and is great for both indoor and outdoor events. A sturdy table is recommended. Contact Fun Crew USA today to find out how you can rent this and other carnival games that will help your event be a stunning success.
Reserve This Rental Today!