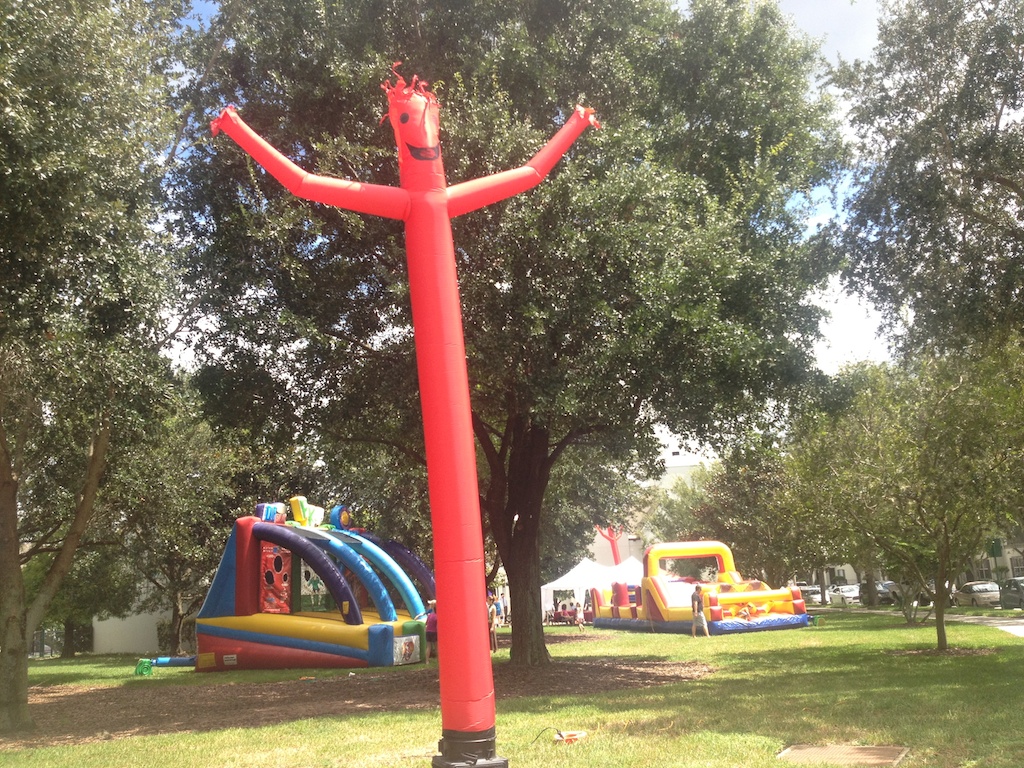 Sky Dancers Rental Overview
Do you need some attention getters? These Sky Dancers rental are perfectly designed to attract attention to your event or even storefront. Whether you have a grand opening or if you just want to be noticed, these wacky waving inflatable arm or flailing tube men are just the guys to do it.  These Sky Dancer or Air Dancers are for eye grabbing and full of fun.  They will make kids and adults turn their heads and look at them as people are going by. They can be blown up using a blower and attached to the blower by a Velcro strap. These air puppets are great for any event, especially sales events, and grand openings. Get yourself noticed and make your event a huge success! Reserve your Sky Dancers rental today!
Reserve This Rental Today!