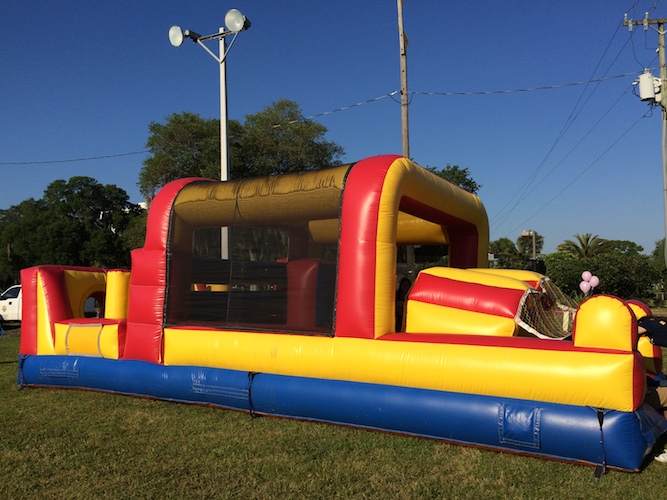 Mini Obstacle Course Rental Overview
Ready to challenge your little ones to a day of fun? The Mini Obstacle Course will offer 32 feet of pure entertainment in one complete package. This inflatable rental offers everything you need for a day of fun. From crawling through tunnel to conquering the vertical and horizontal pop-ups, this has it all. The brightly colored Mini Obstacle Course will be an attractive addition to your party. With the arching design and hours of fun, it will take your party to the next level. The thrilling climb and slide feature with the built in tunnels makes this a crowd pleasure! Best of all the side viewing mesh and soft padding makes this unit safe for the young ones. This popular inflatable goes fast so be sure to get your rental reserved now. Great for school events, church gatherings and community parties. Rent your Mini Obstacle Course today!
Dimensions: 11′ H x 32′ L x 10'W
Reserve This Rental Today!