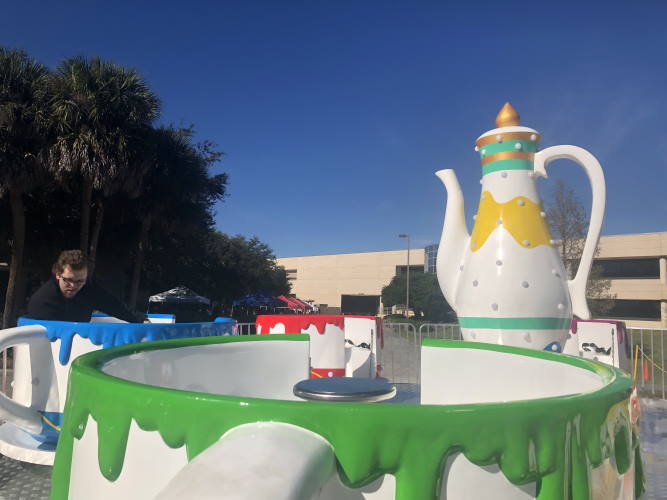 Magical Teacups Ride Rental Overview
Dimensions: 40′ Circle
Power Requirements: (1) 30 amp 220 v circuit – single phase
Fun Crew USA offers the Magical Teacups Ride for those who can appreciate a beautiful ride that provides young children with the fun they experience on the fair midway. The ride turns a gentle circle as the teacups themselves spin, controlled by a wheel inside that riders can spin as much (or as little) as they want.
The ride is wonderfully made, with a giant, painted tea pot in the center and six teacups painted in the blue, red, orange, green, yellow and purple. It also has LED lights that make it possible to use during night parties.
The Magical Teacups Ride is the perfect addition to a school fundraiser or a party thrown where children are on the guest list. Fun Crew USA works with you on setting up and operating the ride. We serve the greater Orlando area and customers across the Southeast. Give us a call and we can tell you about the Portable Teacup Ride and other kid-friendly thrill rides.
Reserve This Rental Today!