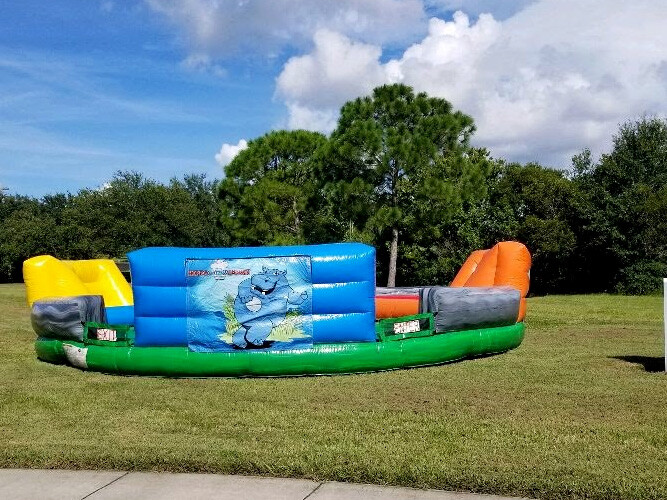 Hungry Hippo Rental Overview
Dimensions: 30'W x 30'L x 6'H
Power Requirements: (1) 20Amp  110 Volt Circuit
Another '80s Game Night classic! The Hungry Hippo Rental offers all the fun of the original game, and then some. That's because rather than playing the game on a board, players are in an inflatable area and in the thick of the action.
This four-player game places each person in a station to which they are secured with a bungee cord. They then must run as hard as they can toward the circle in the middle and lunge forward to collect as many marbles as they can before the cord yanks them back. When all the marbles are gone, the round is over, and the player with the most marbles wins.
This one is a huge hit with kids and adults alike, and provides hours of entertainment for both players and onlookers. It's a real challenge and a ton of fun. Hungry Hippo is perfect for fundraisers, corporate parties and big events.
Reserve This Rental Today!