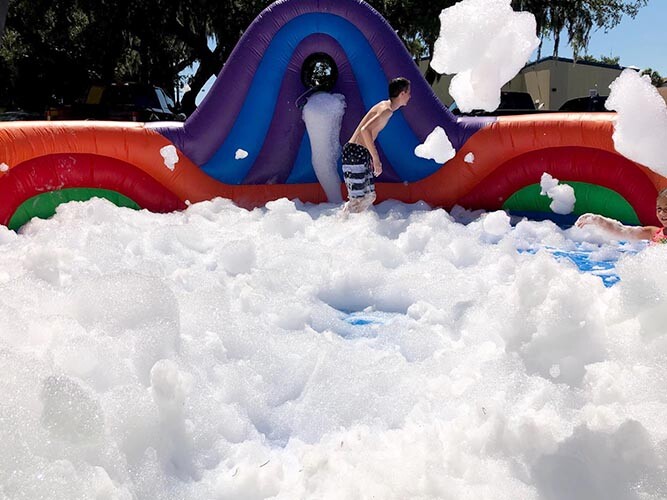 Foam Pit
Dimensions: 25'L x 25'W x 10'H
Power Requirements: 25'L x 25'W x 10'H
Constant Water Running for the foam
One thing all event planners should know is this: most kids love a Foam Pit. Most teens and a lot of adults, too! Simple, straightforward but so much fun, a Foam Pit is the perfect addition to any large event or party where people are invited to bring their kids along. This entertaining inflatable will keep them happy for hours!
The Fun Crew USA Foam Pit works wet or dry. You can fill it up with foam or you can fill it with soft balls for hours of fun! The colorful design features purple, blue, green and orange on the walls around the edge of the large pit. The walls are high enough to contain all the foam, but also low enough for parents to easily see what's going on inside.
This one is perfect in Florida, where everyone can have fun and cool down from the heat. Kids will love it and parents will thank you for providing their children with a fun and exciting piece of entertainment. No need to overthink it: a Foam Pit is always going to be a hit.
Reserve This Rental Today!