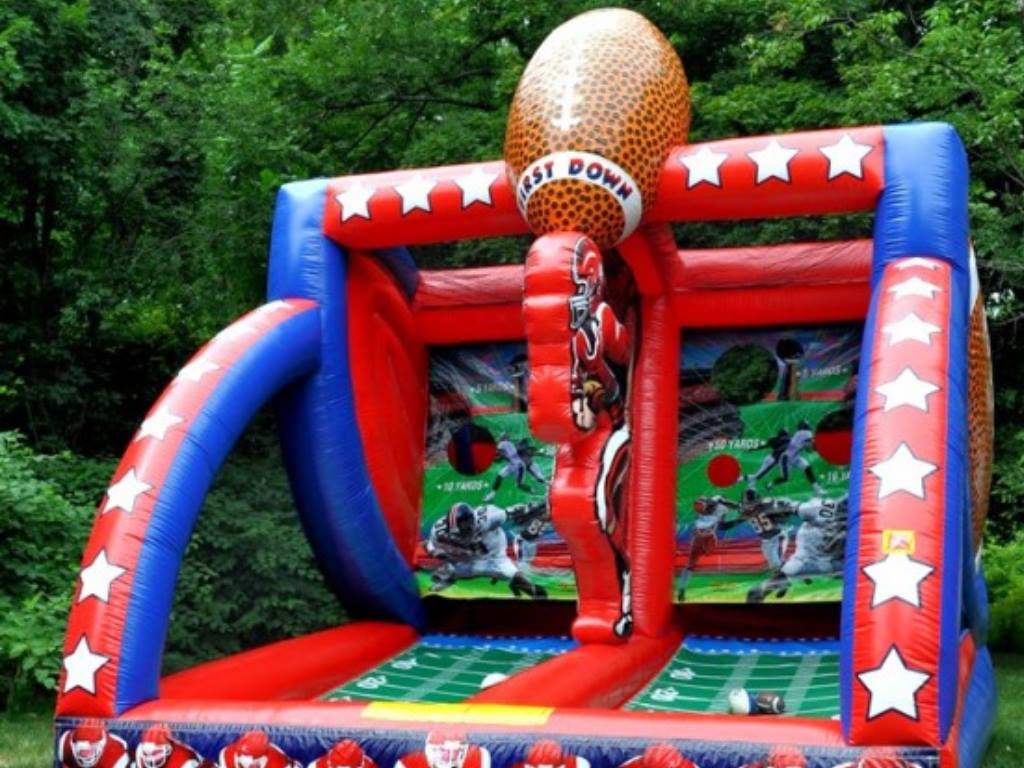 First Down Game Rental Overview
The interactive football game rental known as First Down offers you the rare opportunity of being a quarterback at any event. First Down is built as an inflatable that has enough room for you to experience the true feeling of being on a football field. This provides everyone with the chance of demonstrating how well they can play football and how well they can throw their pass.
The spirit of wanting to win that comes with playing the inflatable First Down makes renting it essential for every corporate event – especially if you want to ignite the competitiveness among co-workers. Watch as they compete to be the first to get all their footballs through the goals.
You can also add this amazing inflatable football game rental to your parties and big events just to give your guests an exciting and thrilling experience. Everyone has a chance of getting their own share of the fun as this game fits both the young and old. Children can explore their dreams of becoming professional quarterbacks, all by playing on this brilliantly designed inflatable – so why not be a part of their success story?
Don't fumble the opportunity to rent First Down for you wedding party, birthday party, anniversaries or corporate events and give your guests an exciting rush they will surely brag about.
Reserve This Rental Today!