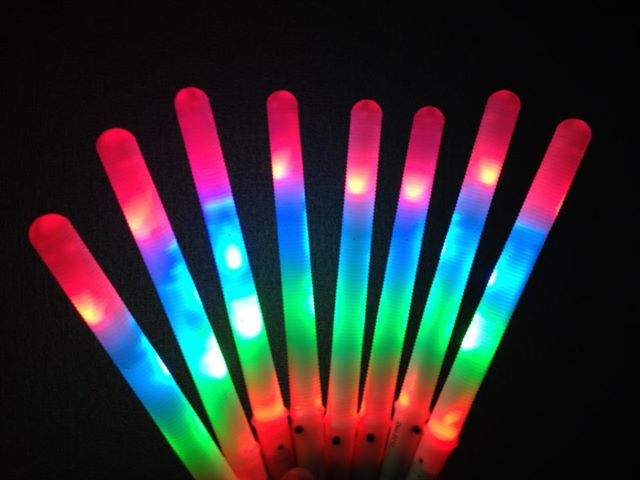 Cotton Candy Glo Cone Overview
Cotton candy just got a whole lot cooler with the addition of the Cotton Candy Glo Cone™! These super bright, LED novelties are a huge hit with event guests of all ages. The delicious cotton candy is spun around the FDA approved, white plastic, easy to grip handle. There's a button that's pressed which lights up the cone and blasts the bright LED lights through the cotton candy. The Glo Cone has several light patterns and colors that will flash and light up their smiling faces. These products are proven to increase concession sales. The contagious fun spreads rapidly through the event when one guest sees another with the Glo Cone. Kids will want to write their names in the tracing lights and draw shapes to amaze their friends. Attract event-goers with the flashing cones displayed next to your cotton candy machine. Once the treat is enjoyed guests have a fun light stick to play with and take home as a keepsake. What a great addition to birthday parties, corporate events neighborhood events, movie nights & more! Get your glow on and call Fun Crew USA today and let us bring you the fun.
Reserve This Rental Today!