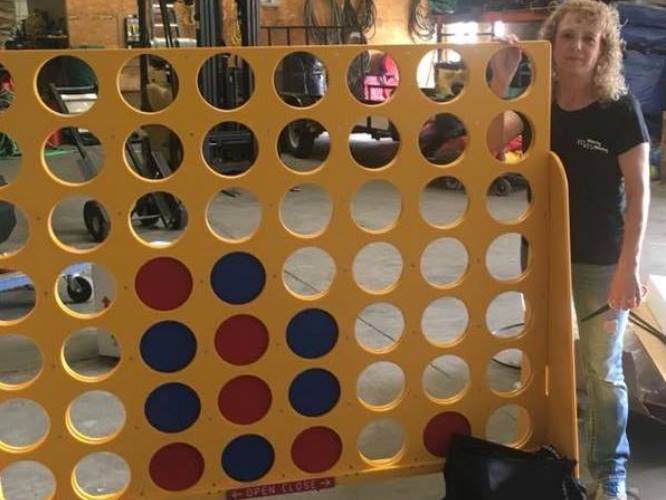 Connect 4 Game Rental Overview
Wondering what kind of games you should add to your next event? The Connect 4 Game Rental is a great choice because of it's mass appeal and easy to understand rules. The oversized grid and large round discs will attract players from every angle. 2 players can compete at a time to see who can stack 4 of their discs vertically, horizontally or diagonally in a row. The challenge is that each player has the chance to stop their opponent from winning with a single disc. This addictive & exciting game rental will have guests returning for more.
While players compete to see who can win first, bystanders and passersby will want to try their luck next. What better way to meet other event guests and socialize then to play a friendly competitive game like Connect 4. Expect selfies and actions shots to be shared on social media bragging about all the fun they're having at your corporate party, church carnival, birthday party or community event! Not sure how to plan out your beach party or custom event? Rest assured the experts at Fun Crew USA have the party planning experience to make your event amazing and memorable. So, what are you waiting for? Reserve your fun today and bring your next Florida event to the next level of awesome!
Reserve This Rental Today!