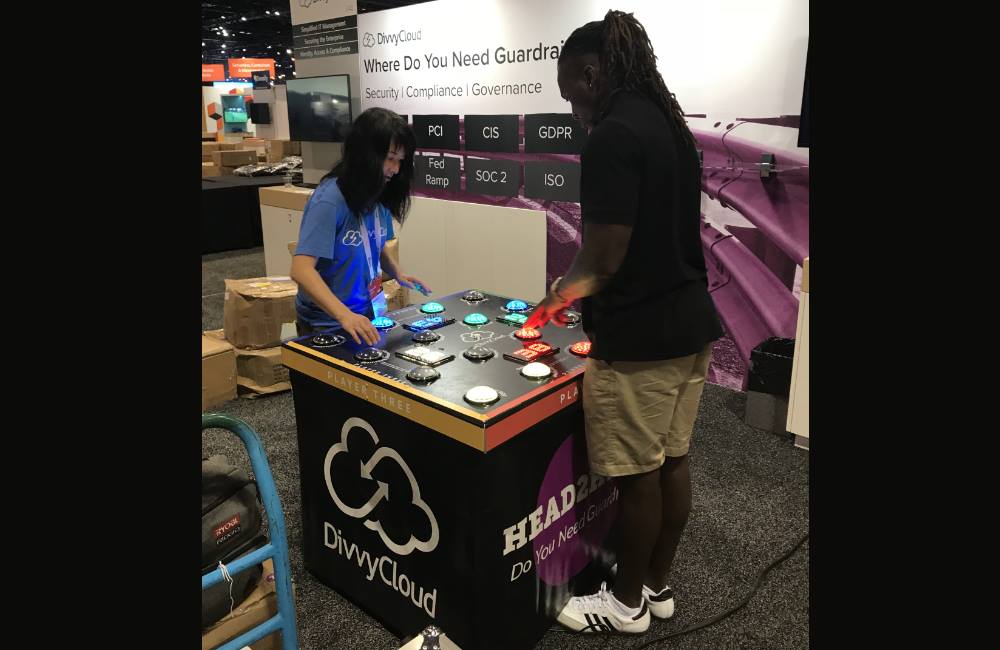 Chaos Electronic Game Rental Overview
Power Requirements: (1) 20Amp  110 Volt Circuit
Dimensions: 4' x 4'
The Chaos carnival game lives up to its name and the hype! The head to head Chaos play action between up to four players can truly bring the excitement to the table at nearly any event. Perfect for corporate events, fundraisers, school carnivals, community events and more. The Chaos Electronic Game will have everyone competing at their top level.
1-4 players can take on the competitive challenge at once, trying to hit the lights corresponding with their color as they move around the board. The more players compete, the more chaos will be created. Who will win the four-way challenge? When you rent the Chaos Electronic Game for Orlando tradeshows or need to have a fantastic convention center game to attract potential clients, you'll quickly see the power of these amazing icebreakers!
Turn up the fun and rent the Chaos Electronic Game today!
Reserve This Rental Today!