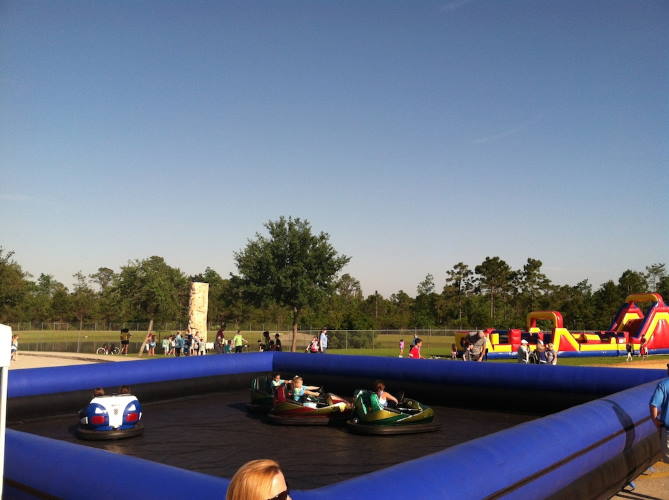 Bumper Cars Rental Overview
Our world's first battery operated Bumper Cars rental is the most popular attraction at college events, birthday parties, and fairs. These bumper cars are portable and can run on almost any surface. The bumper cars rental comes with an inflatable arena, making for simple setup at your event either indoors or outdoors.
You'll have so much fun chasing and racing friends around the arena while bumping each other around the track! Anyone from adults, teens and even children can drive these bumper cars like crazy without worrying about insurance hassles or traffic jams. Just pure fun! Don't have a driver license yet? No problem! A license isn't required to operate these smashing fun cars. There is no need to go to an amusement park.. We'll bring the excitement right to your backyard! This totally self-contained unit is very easy to use and features hours of bumping, racing, and non-stop fun!
Reserve This Rental Today!