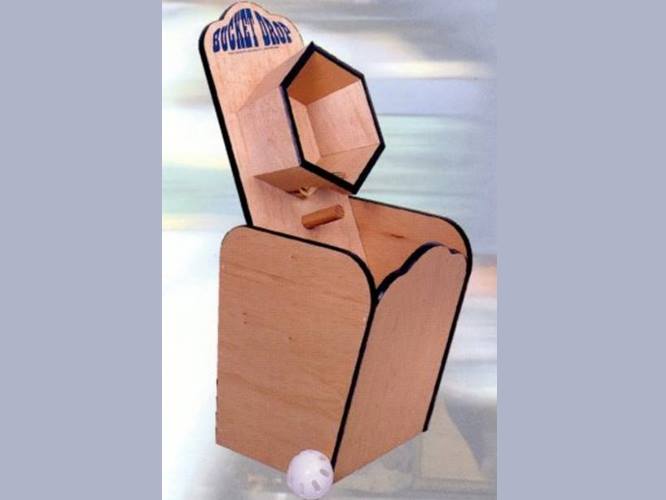 Bucket Drop Game Rental Overview
If you're looking for a simple to learn, easy to play, challenging to win carnival game, then the Bucket Drop Game Rental is all that and more! The objective is for players of all ages to toss lightweight balls into the bucket without them bouncing back out. The twist is that the bucket is at an angle which makes winning a lot more difficult! The cheers from other guests watching the action will surely draw a crowd as they wait for their turn to play. Social media will be buzzing with the photos your guests are posting about your amazing corporate party, holiday event, birthday party or community event.
With the Bucket Drop Game Rental, guests will socialize and cheer on their friends playing the game of skill. What better way to get everyone in the action then to have them compete against one another. If you need help with your party planning, then the experts at Fun Crew USA can customize the fun you want. Whether you're planning a church carnival, corporate team build, holiday party or sporting event, Fun Crew USA has the experience you demand to make it great. Reserve the Bucket Drop Game Rental today and let us bring the fun to you.
Reserve This Rental Today!