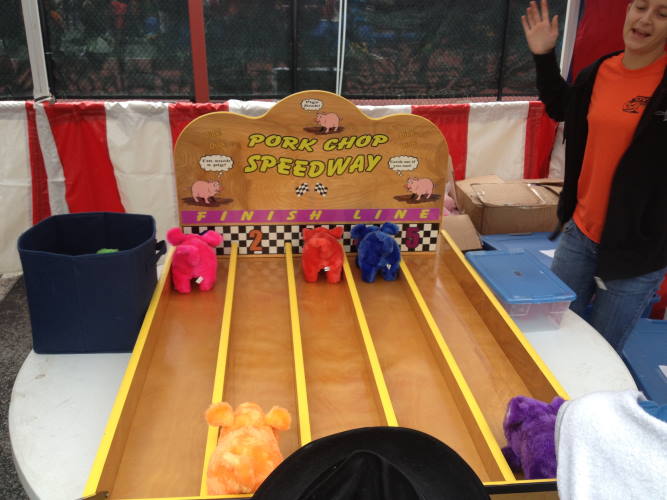 Bring Home the Bacon Rental Overview
Ready to make your guests as happy as pigs in mud? The Bring Home the Bacon Carnival game rental can bring a fun and kid friendly challenge to your next event. The game is quite simple, the multicolored battery operated pigs will race down the pork chop speedy, the first one there wins. Great for PTA boosters, fundraisers, church events and even backyard gatherings. Bring Home the Bacon will keep your guests entertained for hours with some good wholesome fun. Be sure to couple this game with our other popular games to make your very own carnival. Are you a school, church, event planner or neighborhood leader? Be sure to ask our professional staff how to make your party a huge success. Don't delay, rent your fun today.
Reserve This Rental Today!