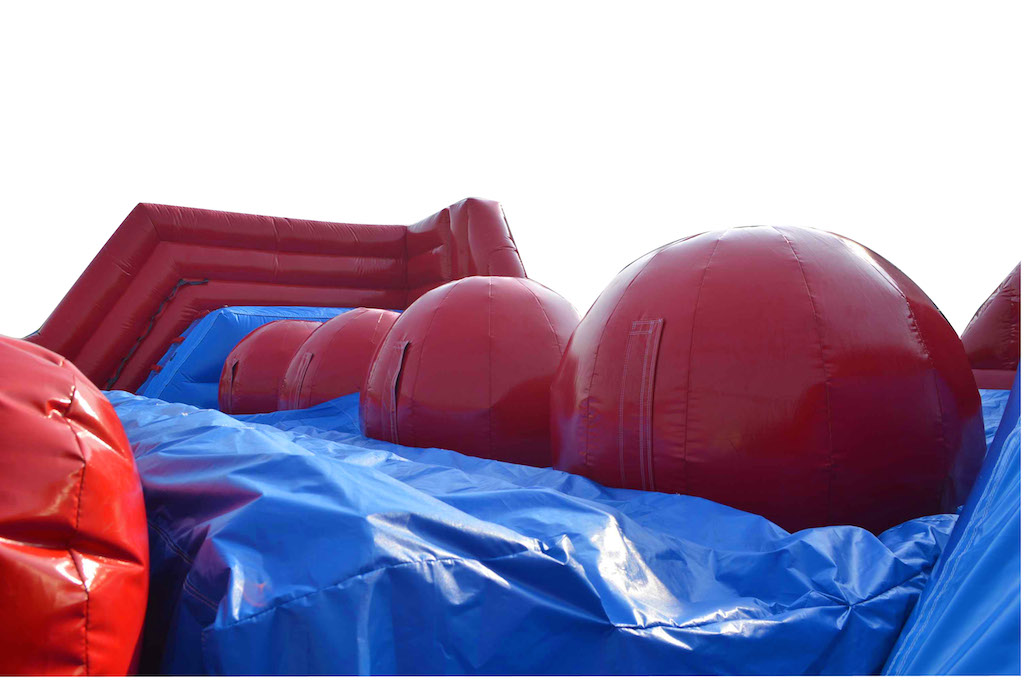 Big Baller Rental Overview
Dimensions: 15′ H x 40′ L x 21'W
The Big Baller is the latest addition to our extreme attraction and competitive interactive rentals. The challenging game is built exactly after the highly popular Wipeout TV game show.  Your guests will scale a 9′ incline in order to reach the top.  Of course, your partygoers will need to build up the courage to want to jump across 4 huge inflated balls that are ready to toss you any which way you lean.  Feel the excitement as you won't know to the last second on whether you will fall to the safety air mattress or continue on to the next ball. Only those with superior balance will make it across.  The Big Baller rental is perfect for corporate teambuilding events, Wipeout themed events, college events and festivals.  It can be installed on grass or cement. It's a scream! Reserve your Big Baller rental from Fun Crew USA today! Can you handle the fun?
Requires: (2) 20 amp circuits
Reserve This Rental Today!