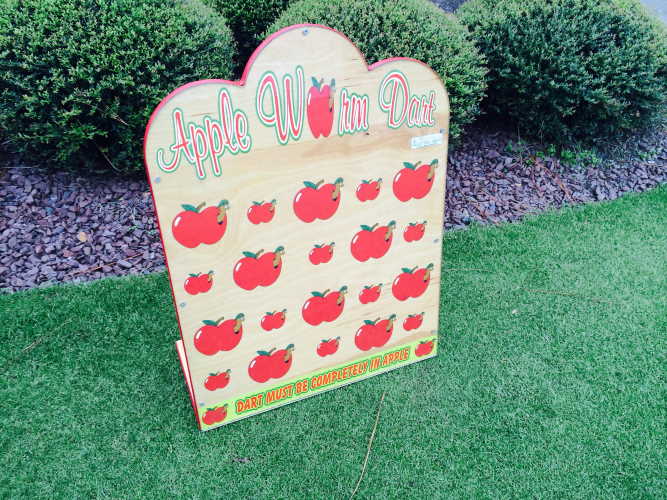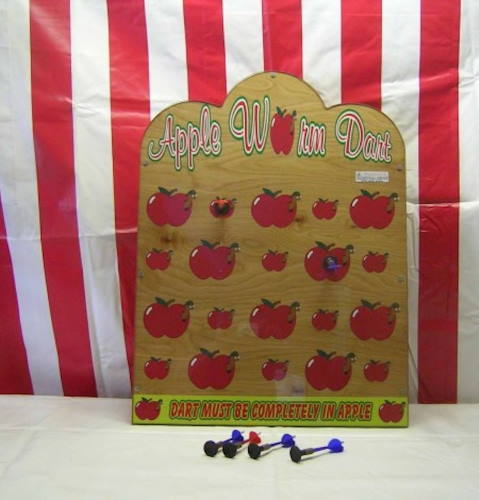 Apple Worm Darts Rental Overview
A safe and fun game for your next party. The Apple Worm Darts carnival game comes with suction cup darts which are thrown at the board. Land the darts on the apples with worms to win a prize. You could even give little prizes for hitting the apples without worms, depending on the age group of the players. The Apple Worm Darts carnival is great for indoor events or parties with limited space. Combine this game with our other great carnival game rentals to make your event truly memorable. Don't delay, reserve your game today and let Fun Crew USA bring the fun to your door.
Reserve This Rental Today!