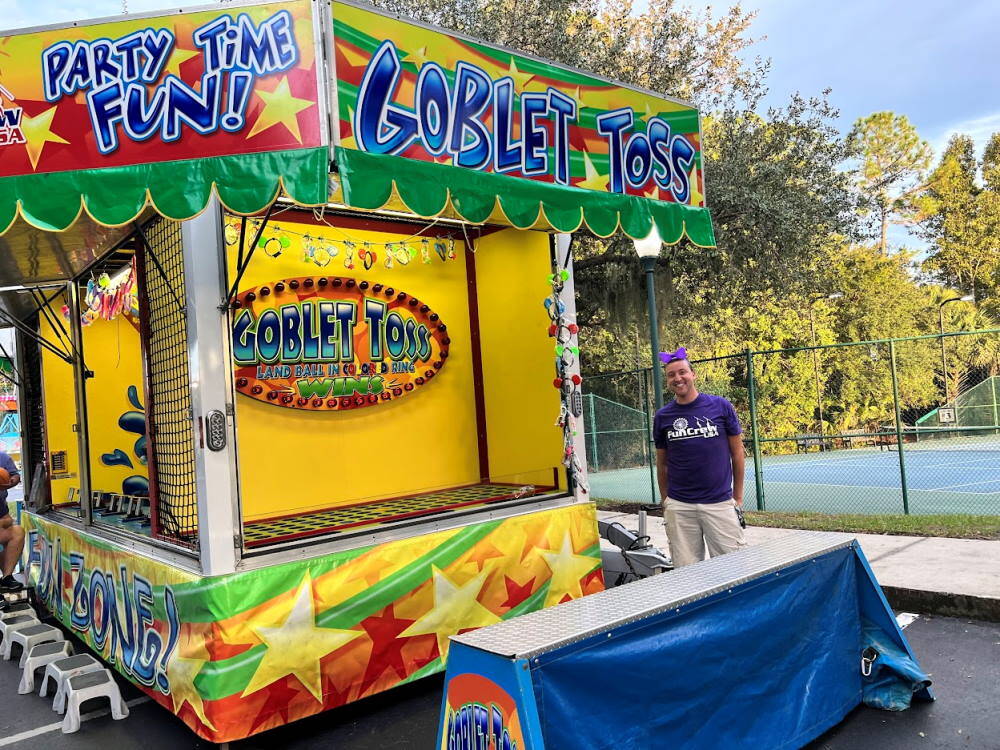 3 n 1 Game Trailer
Dimensions: 15'W x 25'L x 12.5'H
Power Requirements: 30 amp 220 Volt Circuit Single Phase
Why settle for one game in a carnival trailer rental when you can have three? The 3 n 1 Game Trailer brings three times the fun to your next big event with the kind of games people play on the fair and carnival midways or in amusement parks. It's the sort of attraction that will draw a lot of players and a crowd watching them compete.
The three games in the 3 n 1 Game Trailer includes a six-player water race game, short-range basketball shooting game, and the goblet toss (which involves throwing a wiffle ball into a hole lined with a blue, red or yellow ring). Each one is a midway game classic, and the 3 n 1 feature allows party planners to deliver all three in one attraction.
With the popularity of carnival games showing no signs of stopping, the 3 n 1 Game Trailer is a sure-fire crowd pleaser that offers plenty of space for large groups of people to play games at the same time. It's also built in a carnival style, with bright colors and fun graphics. It's the perfect addition to municipal events, corporate parties and college festivals. It's a rare rental that offers high entertainment as well as a strong nostalgia factor!
Reserve This Rental Today!